New Resource - Sheet Music Arrangement Plus Audio
"This Is My Father's World" arranged by Richard Dickson
Inspired by a hike in Tallulah Gorge, this is an arrangement of the hymn "This Is My Father's World" whose tune TERRA BEATA (alternately TERRA PATRIS) was written by Franklin L. Sheppard.
The sheet music is a transcription of this arrangement. There is also a simplified version for those with more limited playing skills. See the samples below.
You can own a copy or give one to a friend. It is available as a pdf (printable) download. Each order includes a mp3 copy of my original version. The audio is also available separately and you can also order all 3 items together.
In addition to the regular discounted price, subscribers to my email list are receiving a limited time more substantial discount. Subscribe now to receive this and future discounts.
Christmas Joy Christmas Album (Digital Format)
Christmas Joy by Richard Dickson
Piano Instrumentals of 7 Favorite Christmas Carols in mp3 (digital format)
Value: $10.00 / Discounted Price: $7.00
Songs included: O Little Town of Bethlehem; Joy to the World; What Child Is This?; Away in a Manger; Silent Night, Holy Night; I Heard the Bells on Christmas Day; and The First Noel.
Subscribe to Richard's Email
Individual Songs (Digital Format)
Inspirational Art Collections
These are pieces of art that I created for my own use. Please feel free to download and use them in your own social media posts. A link to my website, rsdickson.net would be appreciated.
You may even want to print some as motivational posters or use them as screen savers.
You may share these with others. However, you may NOT sell either the individual pieces or the collections. Please share this page address, rsdickson.net/resources instead of the download link. Thank you!
Note that I have included both a larger and a smaller version of each piece of art. The files are compressed or zipped. You will need an app or software to unzip them.
Christlike Series - Colossians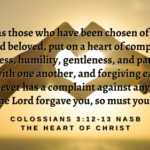 Psalms - Music - Collection 1
Psalms - Music - Collection 2